FANFICTION WRITERS: Send us your stories!
We're so glad you're interested in submitting your writing for consideration with Carnation Books! Currently, we are accepting fanfiction and original manuscripts from fanfiction authors. You do not need an agent to work with us, although we are happy to speak with your agent if you have one.
Our ebook royalty rate is 50%. Additionally, after you have published several titles with us, we may offer advances for future work. At the current time, we publish our stories exclusively on Amazon Kindle, with inclusion in the Kindle Unlimited program. If we feel your book has the potential for print sales, we will arrange for print books to be sold through Amazon as well.
We are a traditional publisher. We do not charge authors any fees or require payment of any sort. As such, we do have guidelines for submissions, and we are selective in what we publish. Please read the following guidelines carefully before submitting your query!

If you are a fanfiction writer, and you're interested in publishing with us, but you're not sure where to start, contact us directly. We'll be happy to talk to you. Fanfiction is our passion and our specialty! If you're ready to send us your fanfiction in its original, unscrubbed form, please use the Submit button at the bottom of this page, and choose "Submit Your Fanfiction." You do not need to scrub your fic before we evaluate it.


General Submission Guidelines
Novel manuscripts must be a minimum of 40,000 words.
Story manuscripts must be a minimum of 2,000 words and less than 40,000 words to be considered for inclusion into our story anthologies. We are also interested in standalone novellas between 20,000 and 40,000 words.
We are interested primarily in genre fiction containing queer romance, including but not limited to fantasy, science fiction, mystery, romance, thriller, western, horror, military, and historical fiction. We also welcome literary fiction and erotica (including kink erotica).
All submissions must contain at least one LGBTQIA+/MOGAI (not cisgender and/or not heterosexual) primary (main) character.
We welcome and celebrate romance across the spectrum of genders and sexualities! If your manuscript contains a romance for a major character, it must be LGBTQ+ romance.
We are looking for stories that have endings intended to be happy or hopeful. While this does not mean that nothing bad can happen to your characters, our ultimate goal as a company is to publish stories that uplift and celebrate queer lives. Please do not send manuscripts with a focus on suicide or terminal illness.

Our focus is on fiction for adults, but young adult/YA and new adult/NA fiction will be reviewed on a case-by-case basis. If it meets our other requirements, we're interested.
Stories featuring only cisgender heterosexual romance (male/female romance, wherein neither character is trans*, intersex, or gender-nonconforming) do not meet our requirements for consideration. (However, stories about polyamorous relationships may include cishet romance as part of a larger network of relationships, one or more of which must be queer.)
Carnation Books affirms the identities of asexual and aromantic people. We are actively soliciting submissions with asexual and/or aromantic main characters. The ace/aro orientation of a character must be made explicitly clear in the story--a lack of romantic plot is not a substitute for an asexual character. We believe that visibility is important for asexual and aromantic people.
We would love to receive manuscripts featuring intersex characters. Romantic plots in these manuscripts will be evaluated on a case-by-case basis. If you would like guidance on including an intersex character in your story, please reach out to us.
Carnation Books is committed to supporting writers of color, writers with disabilities, and writers of other diverse experience. If you are a writer of diverse experience, please submit your work through Submittable, and also send us an email letting us know that you've submitted, so that we can mark your story for priority review.


Submission Guidelines for Fanfiction
At Carnation Books, fanfiction is our passion and fandom is the reason for everything we do. If you've written a finished fic or story series for any fandom, past or present, and it meets our general submission guidelines, we'd love to talk to you. You don't need to scrub it before talking to us--we're here to help you with that process. We look forward to reading your fic!
 
Submission Guidelines for Public Domain Fanworks
We are accepting original fiction inspired by works in the public domain, such as Sir Arthur Conan Doyle and Jane Austen. Fan works must be based on the original texts, and not on later interpretations, such as television or film. For more information, please contact us directly. (Yes, we want to publish your ACD-canon Holmes/Watson fanfiction!)

Submission Instructions
We use Submittable to manage our submissions. To submit your work, please visit our Submittable page: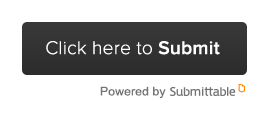 Thank you for your interest! We look forward to reading your work!