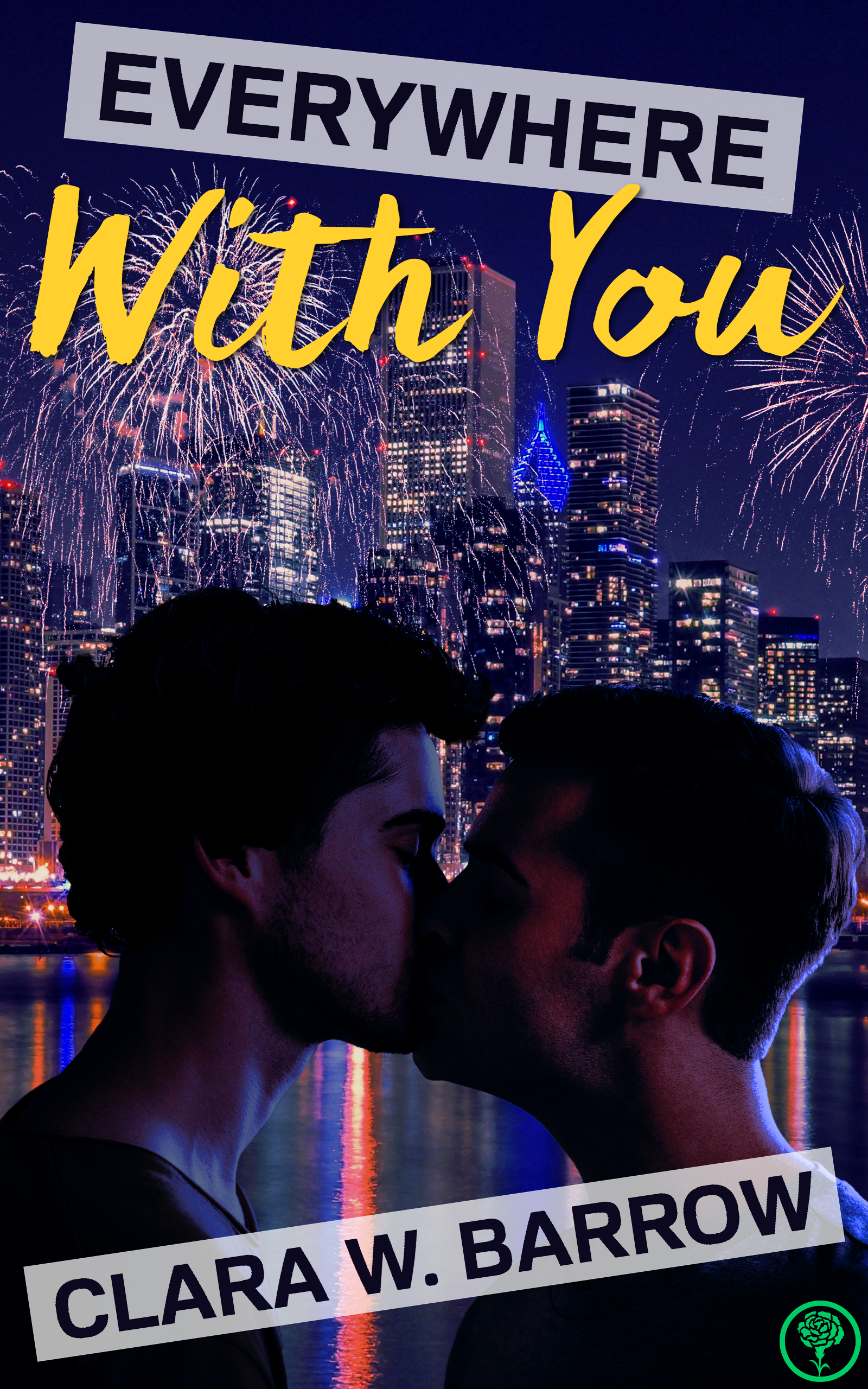 Sam and Will are in love. And by the end of winter break, everyone in Chicago is going to know it.
After the summer that changed their lives forever, they've spent an entire semester apart. Now they're finally home for the holidays. For two college guys who are still new to this whole "first romance" thing, spending Christmas with their small-town families brings an unexpected set of challenges. But support can sometimes come from the most surprising places.

An escape to nearby Chicago proves to be the perfect way to spend their first New Year's Eve together. The Windy City's vibrant gay community introduces farm boys Sam and Will to a world they'd never even imagined. New experiences and new choices give them the most memorable experiences of their life together...so far.
But the biggest obstacle in the way of their happiness might just be Sam himself.
Read the sequel to the book that reviewers called "passionate," "heartbreakingly vivid," "heartwarming," "uplifting," and "really (REALLY) hot," and experience what it's like to fall in love for the very first time.

Advance readers are raving about Everywhere With You...
"I have been steadily binge reading this over the last few weeks and my god. My god, this entire series is the most beautiful piece of literal art I have ever had the pleasure and privilege of reading." - donotjustlive_fly
"You have taken a part of me, and I'm having a really hard time of letting it go. You have given me happiness, and joy, and sorrow. You have given me hope and that means a lot to me. I'll revisit and revisit this story time and time again like an old, fond memory." - Johnlocked_in_221b

"I absolutely love everything about this world and this whole cast of characters. Thank you for sharing your genius and talent with us!" - BlancheDuke

"Oh wow. Bloody speechless. What an awesome story!" - CowMow

"I just started this series with Just Like That on Monday and finished it today. And all with a 9-5 job. I didn't just read it, I engulfed it. I can't even describe to you how much I appreciate you writing this. It is too beautiful for words...I will literally always treasure this series, come back to it when my heart just needs to be certain true love is real and worth fighting for." - busy_thinkin_bout_dirk

"... it's been a long time since I've read something that means this much to me and that I know I'll come back to and reread over and over again. You've done something so beautiful and moving here, I just can't stop falling all over myself to praise your incredible writing and story. You are truly a wonderful author." - Mssmithlove

"Thank you so much for such an amazing journey with these two young men. This was fun, and revealing, packed with feels, and revelations, growth, and such fun outings, and food and mixed drinks. I do honestly feel like I've had wonderful trip to Chicago myself, and I thank you so much for that. This hasn't been a series, it's been an experience. " - Alexxphoenix42

"Beautiful. Nuanced. Perfectly voiced." - Mort_Rouge_1895

"This has been heartbreaking, lovely, amazing, earth shattering - I love this story with all my might, thank you so much for writing this." - HamishWH