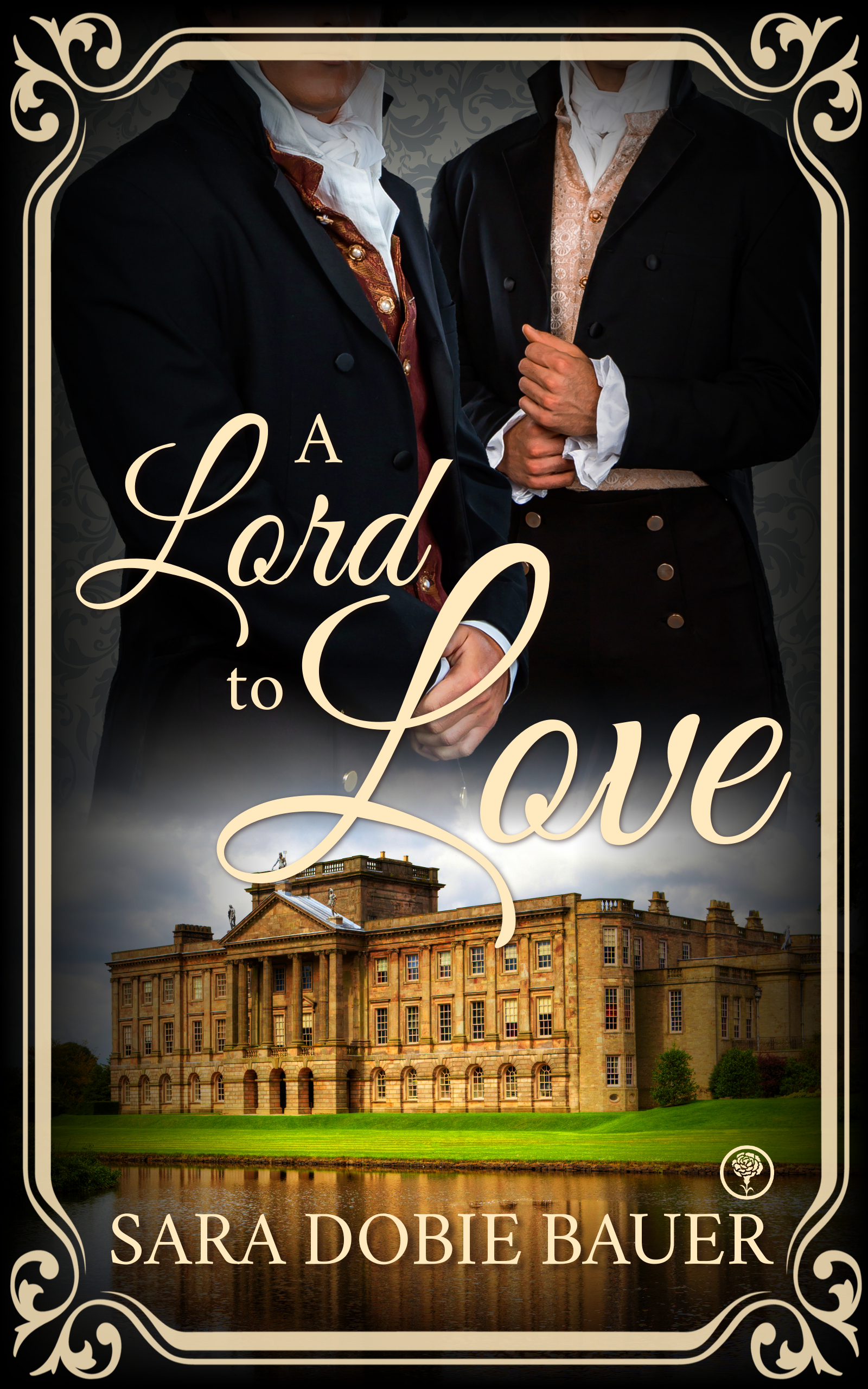 Lord John Morgan has long admired Lord Harrison Price, the youngest son of his rival…

During negotiations for a truce between the feuding Price and Morgan families, Lord John Morgan makes a shocking offer: he will give the Price family their land, in exchange for Harrison Price's hand in marriage.

John has long been enamored with Harrison, the beautiful son of his late rival. Harrison is nineteen, inexperienced, and known for being cold and bitingly brilliant. The union seems impossible, and is met with disapproval from all sides, but John is determined to win the affections of the young man he has admired from afar.

Will the frigid Harrison accept the other Lord's proposal, or will the object of John's adoration leave him alone at the altar?
This sexy, short and sweet story from Sara Dobie Bauer is steaming up screens, debuting as a #1 Best Seller!

Reviews for A Lord To Love:
"This has to be one of the most touching romances that I've read. It's simply drool worthy. I melted!" - Rainbow Gold Reviews
"I may or may not have girly squeeed when I read this, but so will you." - Gay Book Reviews
"5/5 so cute it should be a kitten in a cravat" - Anna Kaling
"This fantastic, poignant, powerful, grab-you-by-the-feels, beautiful, smoldering, and totally awesome twist on the traditional historical May/December, enemies-to-lovers, and arraigned marriage tropes packs quite a punch for such a short story." - Amazon Reviewer
"It was so romantic, so poetic and just fluffy that I was sighing all through the book. There were steamy moments between MCs but most of all just so much positivity and happiness! " - Amazon Reviewer